I AM
CORALBA
I AM THE SAME AS ALWAYS,
BUT AT LAST I AM FREE
I was born in 1973 in the Cottian Alps in Piedmont, gurgling up from a deep aquifer.
I am bacteriologically pure water that gushes at an altitude of 1,100 metres, filtered through thick layers of rock.
While travelling abroad, I have found new inspirations and new visions.
And it was at this stage I realised, ever so clearly, who I am.
I AM
CORALBA, AND I AM HERE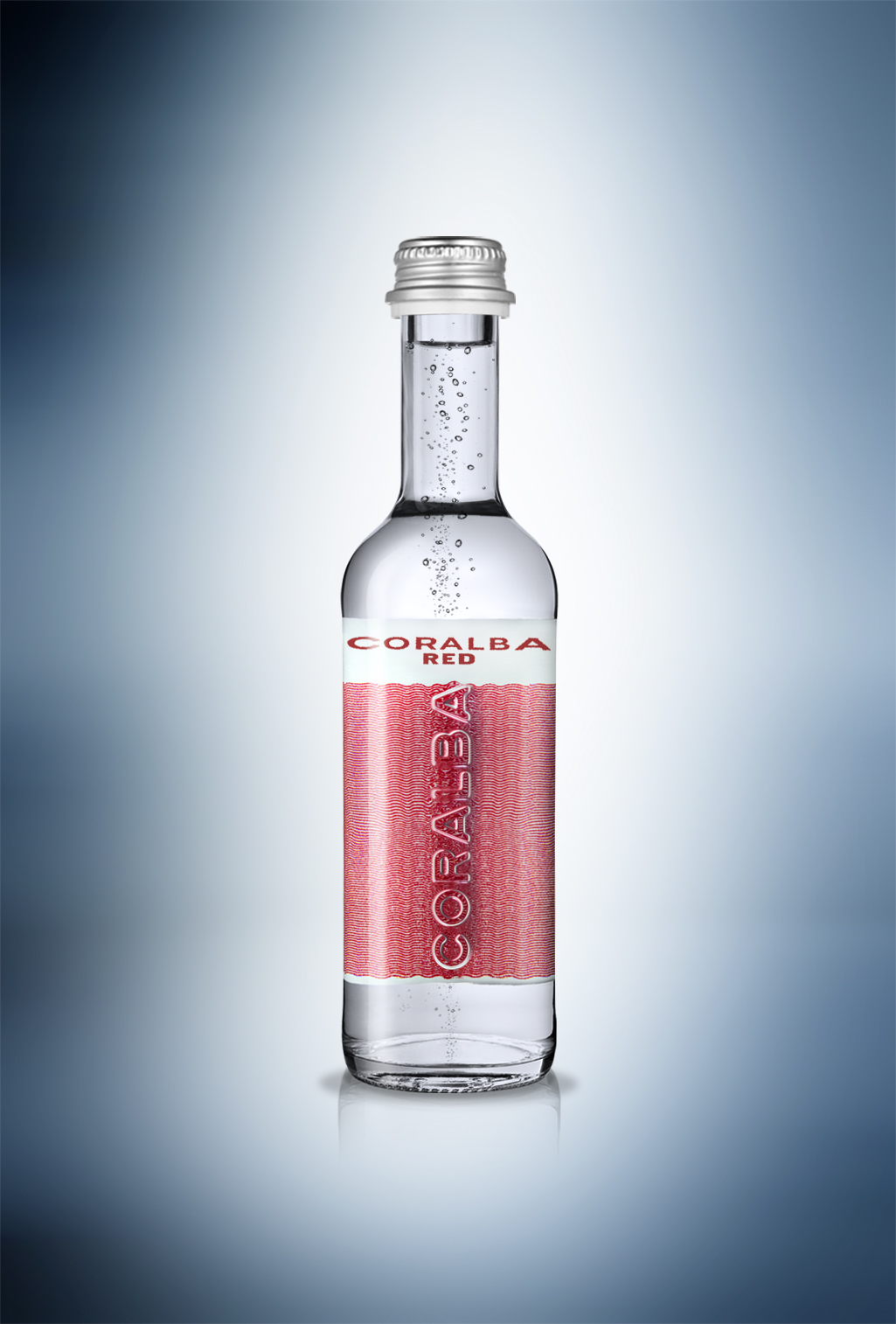 CORALBA
EXCLUSIVE
My name is Exclusive; I am the premium line.
I set the standard in the catering and hospitality industry with my unique qualities: I am transparent, sinuous, and intriguing.
Personality-wise, I feel eclectic, at times still, often sparkling, but if I want to, I can also be super sparkling! Just like you.
Come and try me out in the RED, BLACK and BLUE versions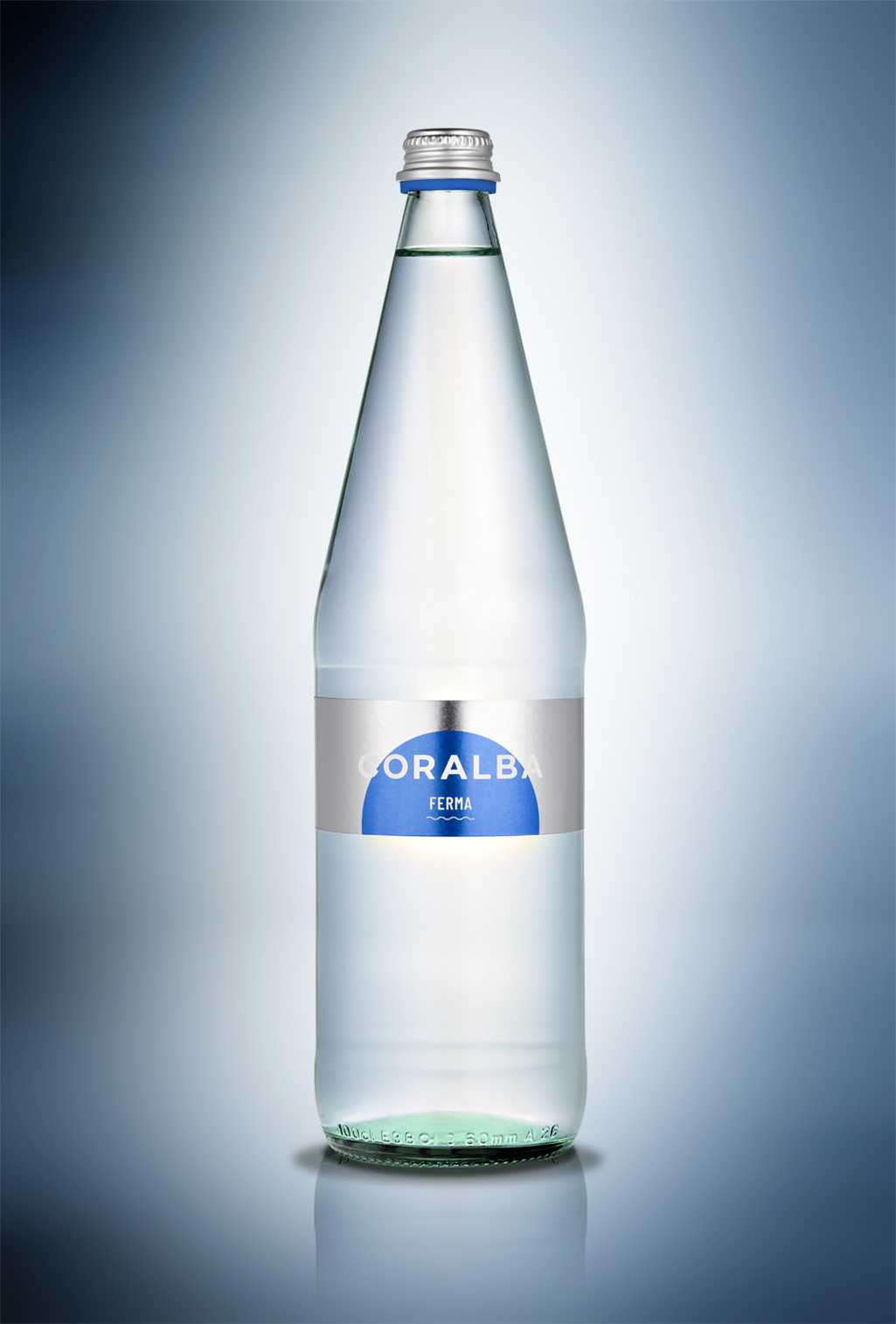 CORALBA
SENSE
My name is Sense, and I feel much loved.
I am ideal for everyday use, at home, in pizzerias, and even in restaurants…
My transparency conveys sincerity, and my elegance exudes confidence. I can be fully still or sparkling, just as you like me!
Get to know me in the STILL (FERMA) and FIZZY (MOSSA) versions
PURE AS
I COME FROM THE SPRING
My journey, which began a long time ago, continues to this day through proper bottling, which perfectly preserves the purity and quality of my inner self.
I care about the environment, so I chose a noble and recyclable material such as glass, but I also happen to love design, and transparency is the right outfit for me to show off. Because this is who I am, boundless!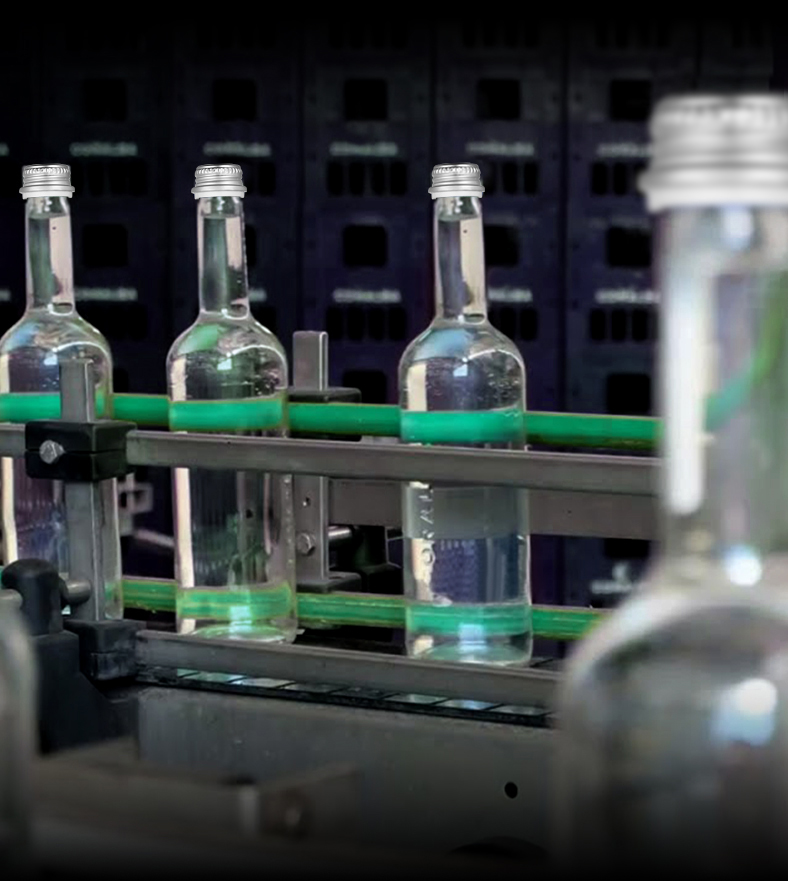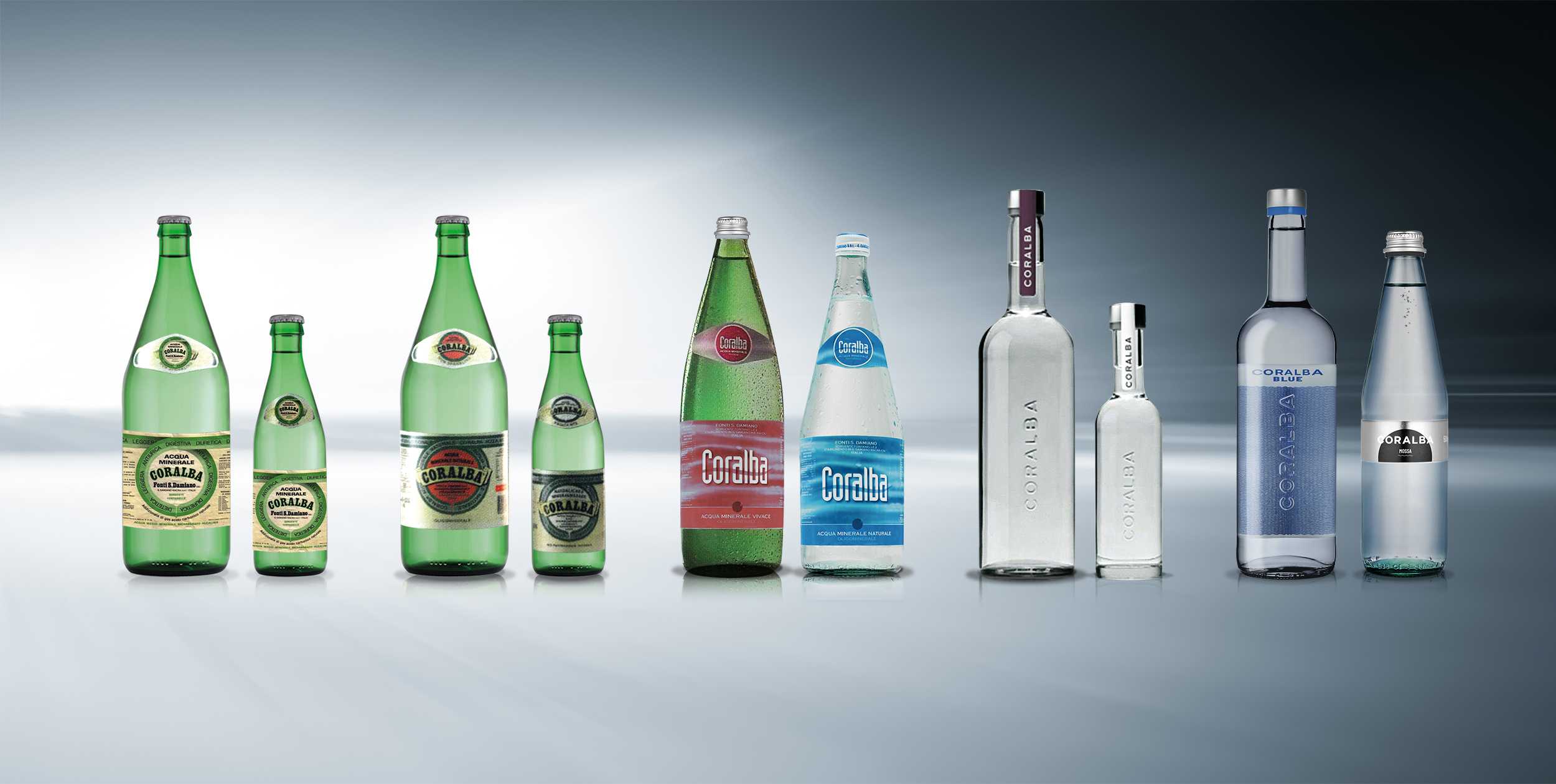 Always trendy
My stylistic development has been a journey of exterior renewal, inspired by the tastes of the historical period in which I lived. From 1973 to date, I have taken on many different guises, but my personality and goodness have remained the same, which are what sets me apart and win people over at first taste…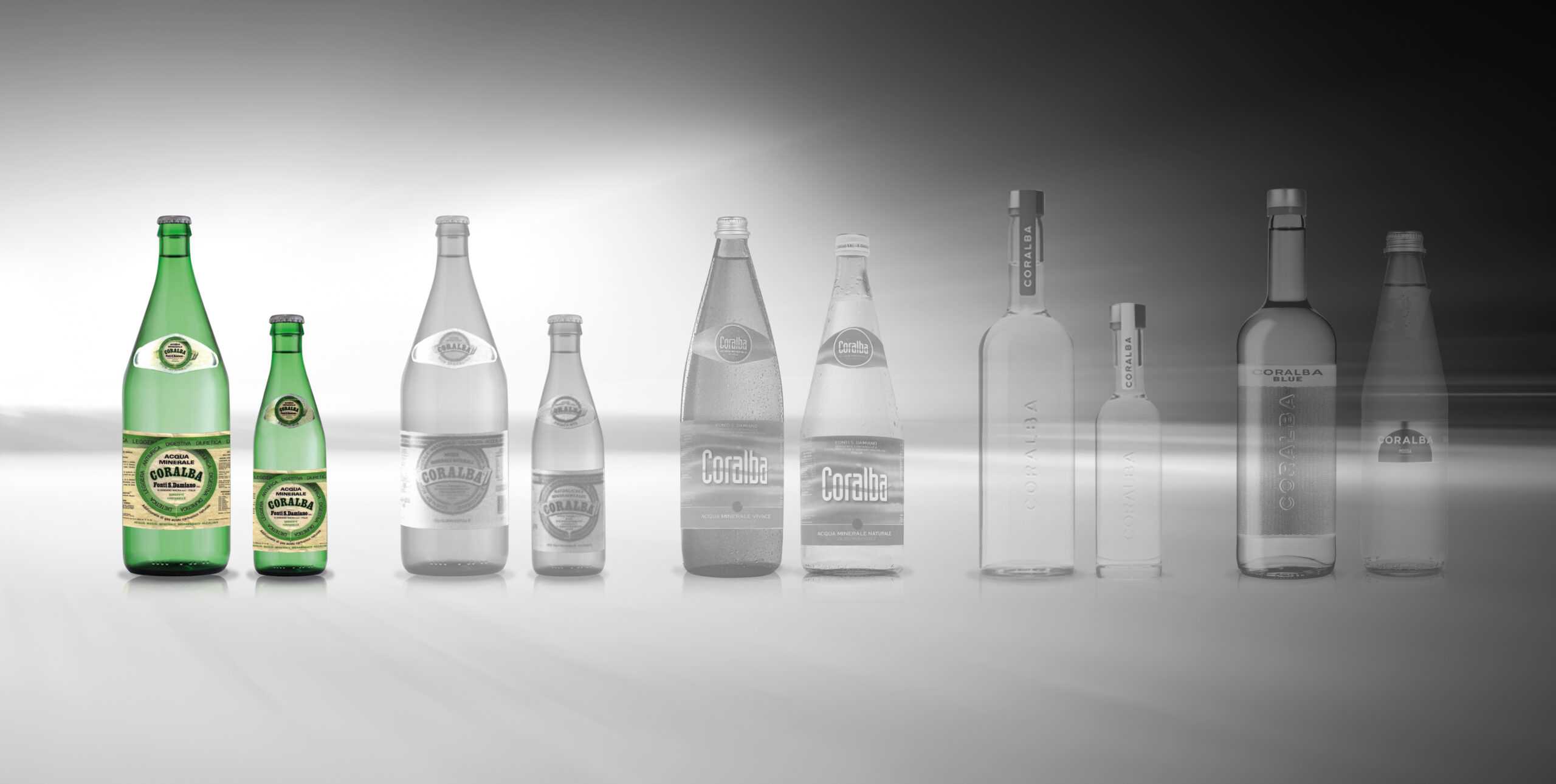 1973
The year I was born. It was the year the Italian football team beat England for the first time in their "temple", Wembley. Fabio Capello scored, and although the goalkeeper blocked it, it was a great shot from the right by Chinaglia... What a victory! I am Italian, through and through, and you can feel it....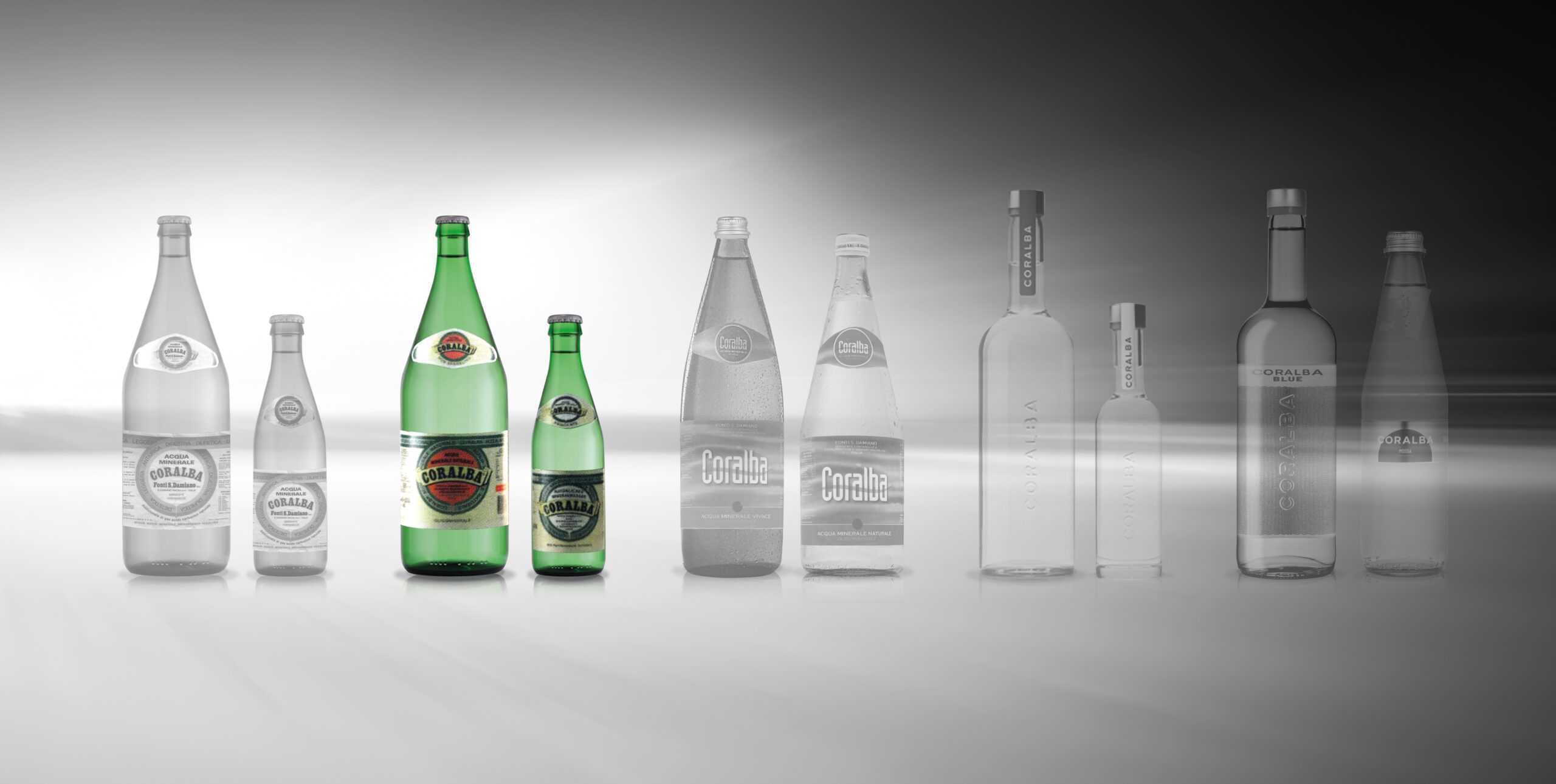 1997
They even talked about it in the film "Escape from New York". When it was shot in 1981, it was believed that Manhattan would become an island protected by an impenetrable wall, separating it from the rest of the world, a no man's land, abandoned to anarchy and ridden with violence. These walls were still talked about a lot in the US in the following years... But I am against all barriers, and it shows!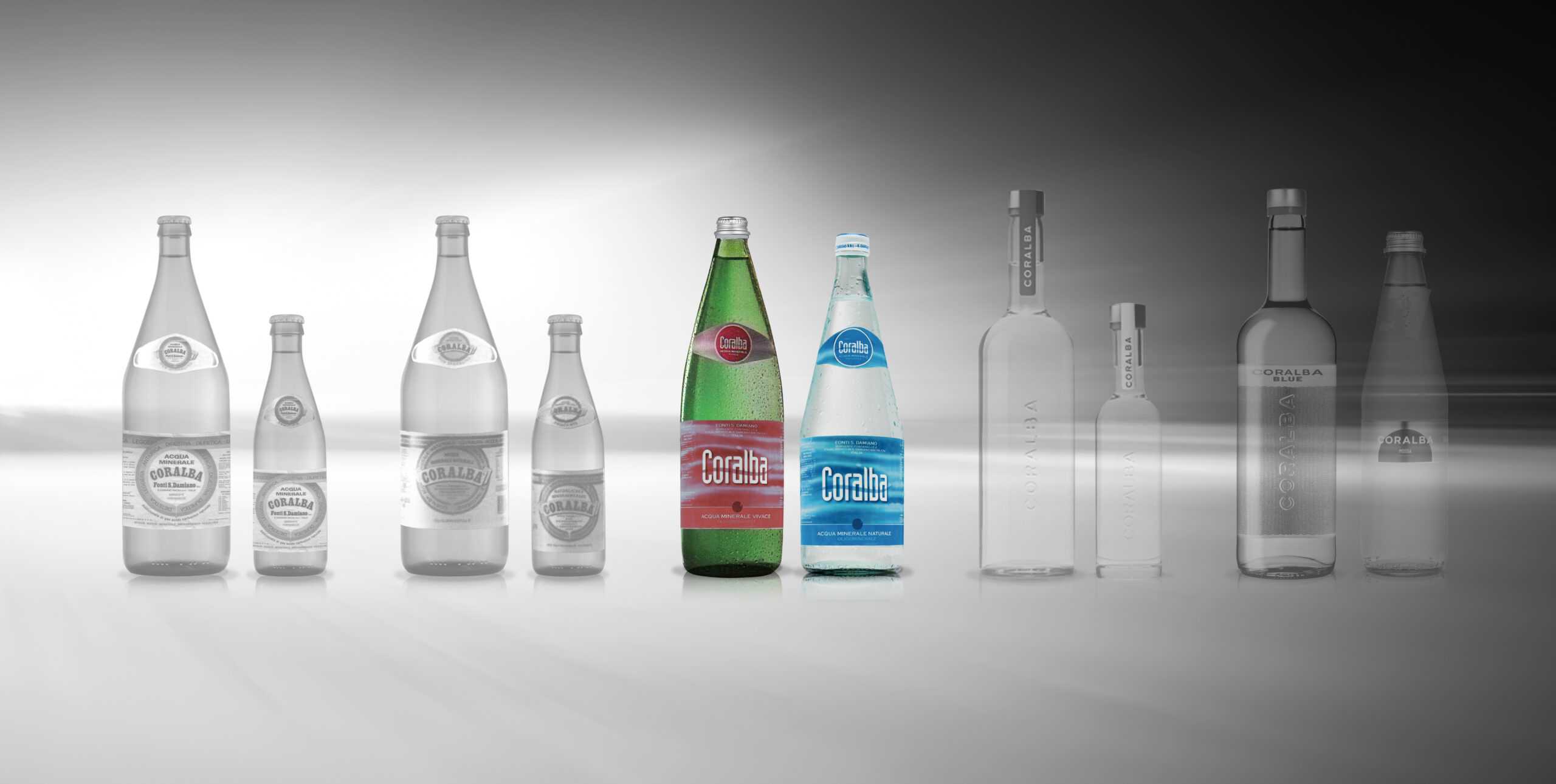 2002
It is the year of the Euro, the single European currency, which within two months, put the old national currencies out of use. The new Italian coins are "labelled" with the effigy of Dante Alighieri, Leonardo's Vitruvian Man, Marcus Aurelius, a sculpture by Boccioni, and Botticelli's Venus. Then, the Colosseum, the Mole Antonelliana in Turin, and the charming Castel del Monte. That year I also chose to get a complete makeover!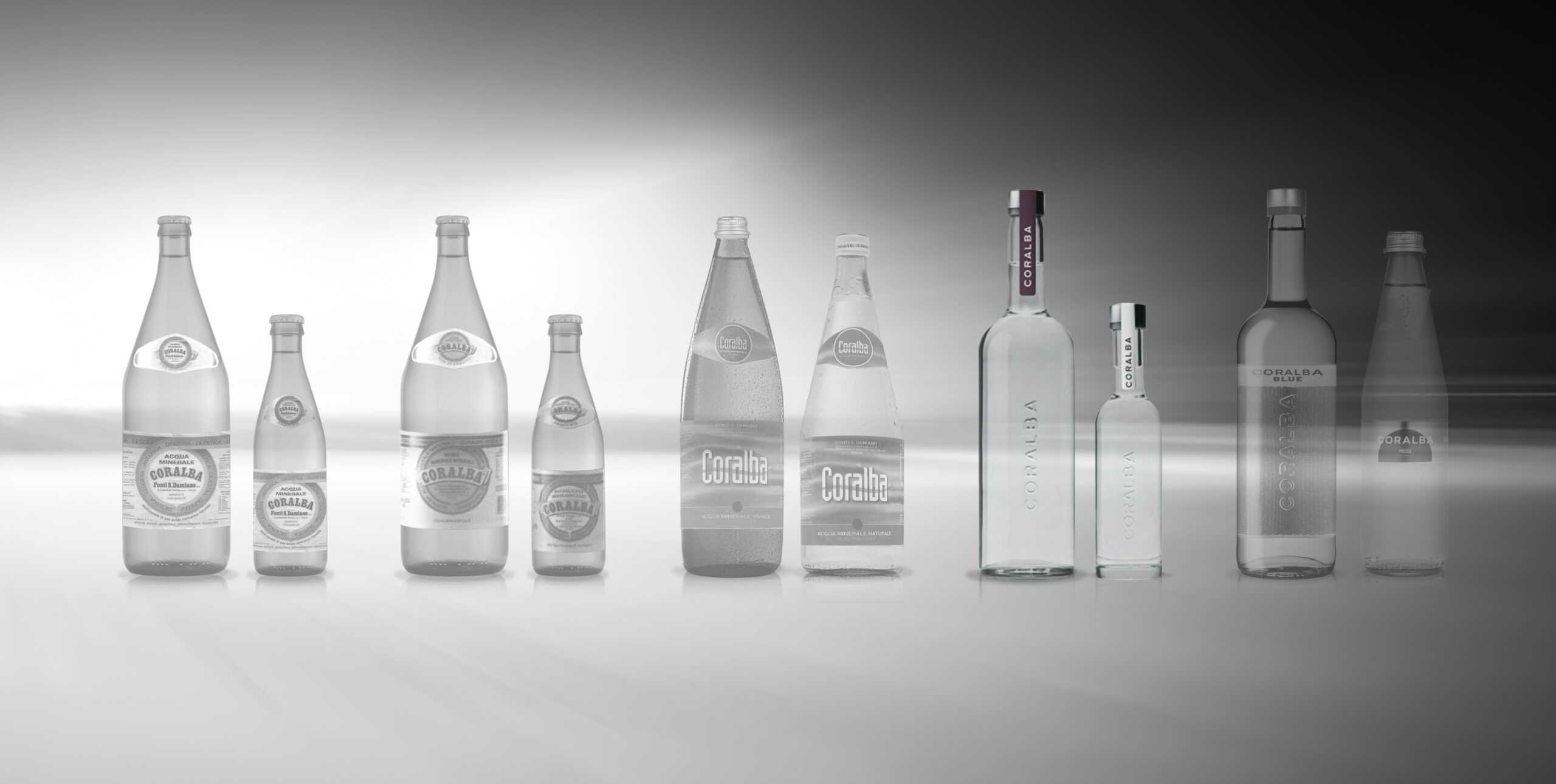 2016
In the year that Great Britain voted to leave the EU, I also chose to leave Italy and have a brief work experience abroad. Belgium is the ideal place to grow and feel more "European". I conquered new markets and learnt German; I feel cosmopolitan at last! But deep inside, I am still my old self, a cheerful, loving and passionate Italian...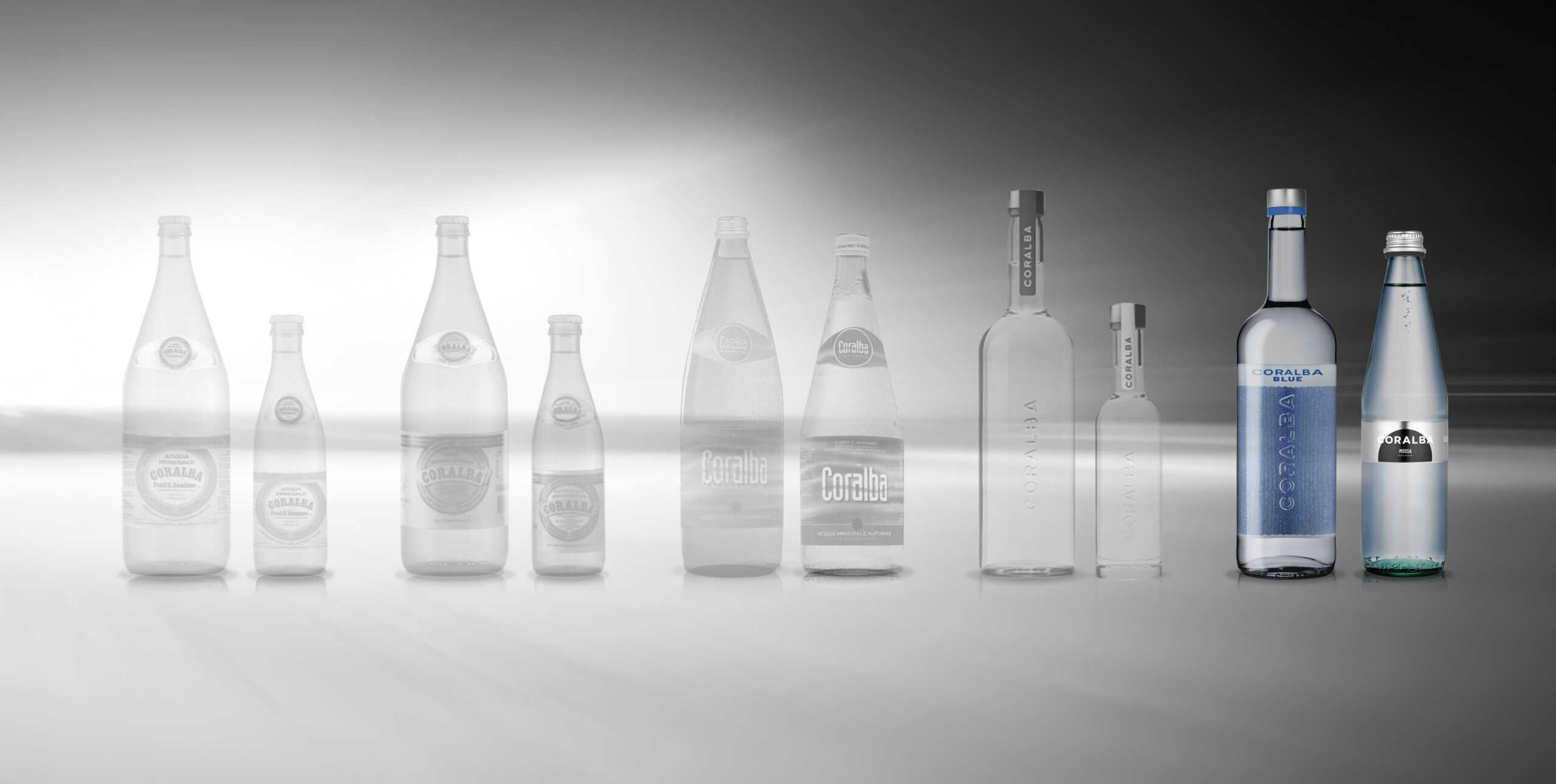 2022
The year I got my comeback! By coming back to Italy, I had the chance to get a makeover and am now more beautiful than ever before. This is what I look like today, with two souls. One precious and seductive, the other more sensitive and familiar. I am Coralba, I am your friend.